About Our Holistic Dental Practice
Providing holistic dental care in San Diego, we are committed to offering you unsurpassed, patient-centered care within our nurturing surroundings, using the most advanced materials and procedures. Our comprehensive approach to cosmetic/holistic care ensures your path to a healthier, more beautiful and confident smile.
Our patients trust Integrative Dental Practice to deliver uniquely supportive holistic/cosmetic care because we listen carefully to all of your concerns and look for the most balanced solution to address your needs.
Our patients often comment that they…
Enjoy visiting our relaxing, peaceful office
Notice the kindness of our caring and knowledgeable staff
Appreciate the support our team has given them
Are thrilled at how they feel after their smiles have been transformed
We provide the finest bonded dentistry to create every type of cosmetic improvement.
We use biocompatible materials that are natural looking, extremely durable and will not cause sensitivity.
We are able to provide dental materials testing when necessary
We specialize in inlays and onlays to conserve tooth structure, often preventing the need for crowns and root canal therapy.
We offer metal free dentistry, with the exception of select gold alloys in specific cases.
We follow a strict protocol during metal removal to prevent exposure.
We provide a more biological approach to root canal therapy.
We have developed a natural program that can prevent and often reverse the problem of gum disease and its effects on dental health.
We are extensively networked with other health care practitioners to assist you in finding wellness solutions as needed.
We employ homeopathics to speed up recovery and improve the quality of the healing process.
We have created a non toxic office environment to support wellness
Learn More about Holistic Dentistry
My Love is Like a Red, Red RoseScottish Folksong Published in 1794 by Robert Burns Beauty can be healing in its own right and from that standpoint roses are certainly therapeutic. They flourish in our SoCal landscape because they love the warmth. Commercially they are...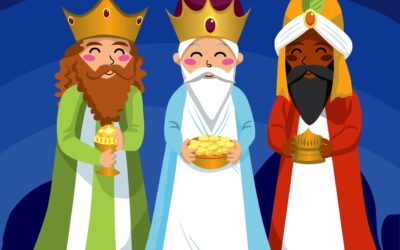 Frankincense, one of the offerings of the Magi along with Gold and Myrrh, has long been used for its sacred and healing attributes. It is produced from the resin of African and Middle Eastern trees and has been burned as incense in rituals from ancient through to modern times because it slows breathing and can elevate the mind.
Gold is considered the ultimate in precious metals, perhaps the most valuable substance of all. Aurum, its Latin name, means Dawn of the Sun. Many ancient cultures have worshiped the sun and gold's bright color associated it with divinity, royalty and good fortune. So it is not surprising that, along with frankincense and myrrh, it appears in the story of the Wise Men honoring the birth of the King of Kings.