About Our Holistic Dental Practice
Providing holistic dental care in San Diego, we are committed to offering you unsurpassed, patient-centered care within our nurturing surroundings, using the most advanced materials and procedures. Our comprehensive approach to cosmetic/holistic care ensures your path to a healthier, more beautiful and confident smile.
Our patients trust Integrative Dental Practice to deliver uniquely supportive holistic/cosmetic care because we listen carefully to all of your concerns and look for the most balanced solution to address your needs.
Our patients often comment that they…
Enjoy visiting our relaxing, peaceful office
Notice the kindness of our caring and knowledgeable staff
Appreciate the support our team has given them
Are thrilled at how they feel after their smiles have been transformed
We provide the finest bonded dentistry to create every type of cosmetic improvement.
We use biocompatible materials that are natural looking, extremely durable and will not cause sensitivity.
We are able to provide dental materials testing when necessary
We specialize in inlays and onlays to conserve tooth structure, often preventing the need for crowns and root canal therapy.
We offer metal free dentistry, with the exception of select gold alloys in specific cases.
We follow a strict protocol during metal removal to prevent exposure.
We provide a more biological approach to root canal therapy.
We have developed a natural program that can prevent and often reverse the problem of gum disease and its effects on dental health.
We are extensively networked with other health care practitioners to assist you in finding wellness solutions as needed.
We employ homeopathics to speed up recovery and improve the quality of the healing process.
We have created a non toxic office environment to support wellness
Learn More about Holistic Dentistry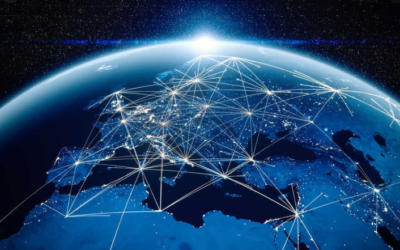 This article is about do-it-yourself ways to adapt and still manage to thrive in these unusual times. As long as the 'shelter in place' mandate remains active, there is also an opportunity to be proactive and nurture yourself to better health.
A new research paper, just out as of March 23rd, states that high blood pressure medications called ACE inhibitors negatively affect people with Covid 19 infections. James Diaz MD, of Louisiana State University Health Center, has proposed a possible explanation for the severe lung complications seen with some patients diagnosed with COVID-19. The paper states that there is a correlation between complications in the lungs and high blood pressure medication, specifically ACE inhibitors and ARB's.
I wanted to get out some DIY ways that my subscribers and patients can use to meet the challenge of the Coronavirus.  So, over the next couple of weeks I will be posting tips and guidance on what you can do on your own to maintain and improve the health of not only your mouth, but your entire body.
One of the services dentists in California have had to eliminate is teeth cleanings. This includes all routine recall appointments. While this is not a big problem short term, long term it's an issue. The gums and the mucosal lining of the mouth is exposed to the outside world and susceptible to microbial growth and infections. If you don't get cleanings done on a regular basis, then these microbes make a home around your teeth and under your gums, creating constant inflammation. These microbes can also gain access to the rest of your body, because bleeding or 'leaky' gums can give aggressive microbes access to your bloodstream.